Hello again! I bet you are all surprised to see another post from me so soon!
I have many things to say, much more news to share with my elleth friends.
Gandalf has returned!
It seems that our wizard friend had some sort of spiritually enlightening sexual experience with the Balrog that left him naked, panting and seeing stars on a mountainside. Now he is back with a shiny new coiffure and the finest Prada robes, leading me to suspect prostitution. Well if he's happy and the Balrog is happy, who am I to question the behavior of two consenting Maiar?
I am quite miffed that Gandalf had the power to come back from the dead yet did not summon forth enough concern to bring back my Forrest Gump DVD. How inconsiderate of him.
I have decided to forgive him however, after hearing his first words to Aragorn.
"You look like shit, Ranger."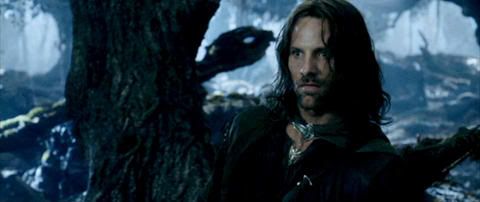 Perhaps Gandalf will straighten out Aragorn's attitude and drug problem now that he has returned. It would be nice indeed to have my friend back, not this dirty slob who steals my possessions and says mean things about me over at
elf_spy
.
Aragorn can say whatever he wants. This Elf is too content to care.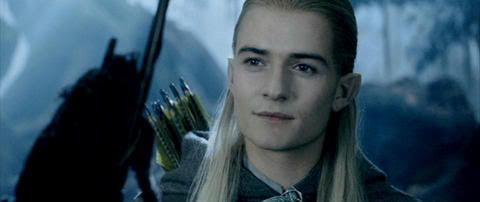 I have made amends and gotten much arse from the lovely
alaksirwen
, though my relentless search for this "Orlando Bloom" shall not end. I will not be at peace until my revenge comes to pass.
That's right. Lick it up, pretty boy.
~Legolas~
P.S. My dear
ladyheatherlly
helped me make a special video to dedicate to you, my elleths!
Click here to see
!