I am sitting here smoking a fat bowl and chuckling about how gullible Legolas's faithful elleths are. You really believed Legolas would
willingly
take drugs? Oh no no no, my dear ladies.
That was all the genius of your Kingly friend Aragorn!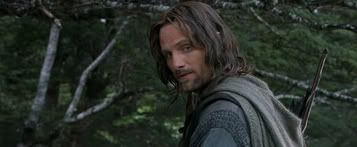 He had it coming for awhile though. The way I see it, its his own bloody fault! Look at this: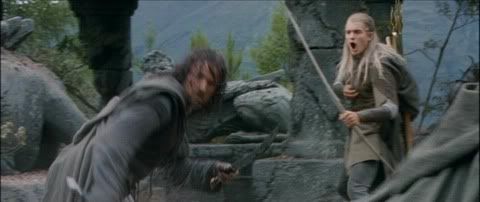 Yelling at me to fight and help save those stupid hobbits when I was enjoying a nice smoke! Who the hell does he think he is?!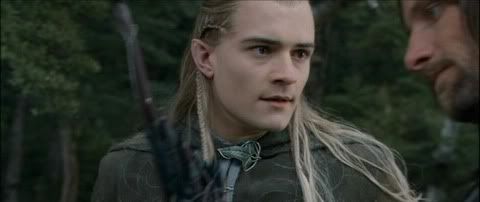 Then having the nerve to suggest I need help for my addiction and offering to help me seek assistance? WHAT addiction?!
I grew weary of his pious behaviour and obvious jealousy issues. So yesterday when he grew hungry and asked for a piece of Lembas, I slipped him a special concoction, a Lembas brownie containing enough pipe weed to kill a small oliphaunt.
Damn I'm good.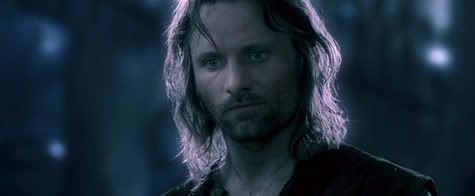 His post afterwards about the smurfs and that was all true, though I edited it to make it look like he took the drugs willingly.
Also, as another stroke of genius, I took out the disgustingly sweet avowals of love for Tinuviel and his child, as well as his other elleths.
I thought it would be amusing to respond to his comments as himself while he played Titanic with Gimli and blabbered on about the stars reminding him of the light in Tinuviel's eyes.
Everyone fell for it too, just as I planned and watching everyone he loves turn against him was infinitely satisfying. I love to hear that his elleths think so little of him, as well they should!
But I wasn't finished yet.
"Aragorn, I don't feel so well." Legolas said later.
"Here, try these mushrooms," I said. He looked dubious but after I reminded him that I was a healer and they were medicinal, he accepted.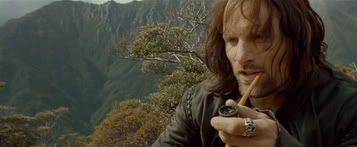 Now I sit back, smoke another fat bowl and watch as he lies in a fetal position and cries for his elleths in the midst of a bad trip.
Some people just can't handle their drugs. *snicker*