This pipe weed is wonderful! I simply cannot believe I was ever so against it, thanks Aragorn for showing me the error of my ways!
While I slept, he concocted some sort of "Lembas hash brownies" and offered me one. At first I was angry that he laced the remainder of our food supply with drugs, then I ate one!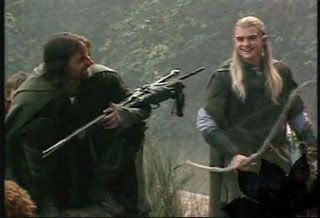 Hey Aragorn, I am feeling rather strange! I said with a giggle. Give me another one!
Gimli joined in and before we knew it, we were all baked off of our arses. The others are trying to convince me to watch some "Cheech and Chong" movie? I am too captivated by these Smurf cartoons though. They are like Dwarves, short and funny looking! Except Smurfs are...Blue.
Hey Gimli! Can I paint you blue and turn you into a Smurf? *giggle*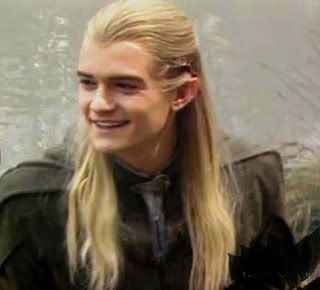 I love my camera, so much fun! Check this out: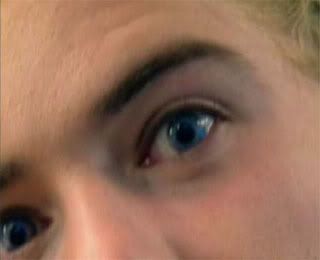 I AM THE EYE OF SAURON! I need the One Pipe to cover all the lands in a second darkness of weed smoke!
Am I making sense? Probably not but it does not matter. Hey, if Gimli were a Smurf he would have to run around in a little white diaper! C'mere Gimli, let me dress you up!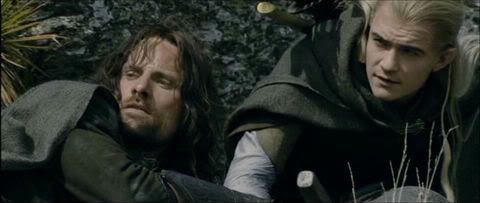 This is Aragorn, he is my dog. He is going to be King, you know. Unless he gets killed by Orcs, which is far more likely. That would suck.
I'm hungry. There is only one solution for that problem of course. I must strip naked and perform scenes from the movie Titanic! Gimli says he will play Rose if I am Jack. Yay! Come cuddle with me Gimli and I'll draw you naked!
Where are my elleths?
~Legolas~