Hello, lovely elleths. We are paused for a few hours upon the plains of Rohan so Gimli might rest for an hour or two. I myself am restless, eager to move on, but it would do no good to exhaust the others.
So I will give you elleths a recap of the past few days, then spend some time on
Elf Porn Shack
if I can find no one to chat with.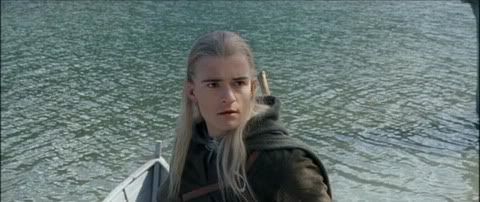 Once again, I have grown so very lonely. I am down to two companions, one of which grows more addicted to drugs by the day. Indeed, I canot even speak to Aragorn anymore unless I wish to discuss the merits of Lembas as "munchie food" or whether or not an Orc helmet might make a good bong.
The problem worsens. Here he is rooting in the dirt for "Magic Hobbit 'Shrooms" while I watch in despair.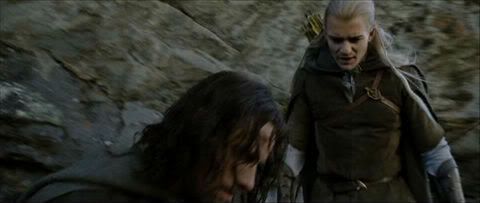 What must I do to help him? I have suggested "Gondorians Anonymous", a program our dear departed Boromir swore by but Aragorn just snapped back,
"I would not lead my drugs within a hundred leagues of that city!"
I tried to make him understand just how dire this situation is with our companions.
"Legolas! Do your elf eyes see weed?" Aragorn called.
"Blast your drugs, Aragorn! They are taking the hobbits to Isengard!" I cried.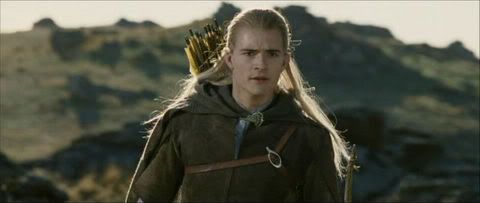 "So what, you poncy, melodramatic wanker?" he shot back. "Bet the wizard can cook up some damn fine substances."
"They are in
mortal danger
!" I shouted.
"Here, Mirkwood. Try this shit, it'll loosen you up." he said, offering me a freshly packed bowl.
"No!"
"Come on, one time won't hurt you none!" Aragorn wheedled.
"NO!" I snapped.
Luckily, he spotted a cloud that he swore looked like a hobbit's arse covered with whipped cream and became distracted.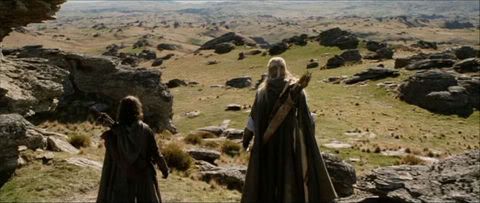 We have no chance of success in our mission if this behavior continues, my elleths. I know not what to do to help him anymore. Even Gimli thinks I am being too uptight, as he is a recreational user himself. Why does no one understand this plight and what it will do to us all?! Why does no one understand ME?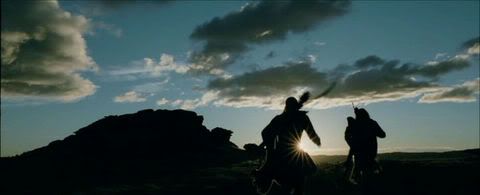 I want to go home. Instead, I am bound to follow Aragorn into the sunset of certain destruction. I doubt I shall even live to see my beautiful elleths or the beloved trees of Mirkwood ever again.
~Legolas~